Film4Ward Films Premiere at FIN – Atlantic International Film Festival
Four short films funded by FilmPEI's new film fund, Film 4Ward, are premiering at the 2019 FIN Atlantic International Film Festival in Halifax this September.  They will then go on to screen at other festivals including the PEI premiere at the Charlottetown Film Festival in October. The four films are: Hot or Not (Director – Ryan McCarvill, Producer – Matt Sherman),  SunnySide (Director – Jenna MacMillan, Producer – Bryde MacLean), Furball (Director – Jason Rogerson, Producer – Harmony Wagner), and Solastalgia (Director – Millefiore Clarkes, Producer – Emma Fugate).
Furball and Hot or Not screen in the Atlantic Shorts program on Sunday Sept 15th and Thursday Sept 19th. Solastalgia and SunnySide screen as part of the Atlantic Shorts Gala on Wednesday September 18th.
 The main goals of the Film4Ward program, which include workshops, mentorship and on-set training, are to build capacity in the film industry on PEI and fund projects that can lift local producers and directors to the next level of their creative careers.
Renee Laprise, ED of FilmPEI says "FilmPEI is extremely excited to share the Film 4Ward films with the world. All of the teams delivered films of high production value and quality storytelling. Film trainees have continued to work on films throughout the summer and there has certainly been a boost in local production."
Film 4Ward 2019/20 will be very similar in structure to the first year and will launch in September with a submission deadline of November 18th, 2019. 
Film 4Ward is funded by the Department of Economic Development and Tourism, through Innovation PEI and the Culture Action Plan, with additional funding provided by Telefilm Canada and CBC, and led by FilmPEI.
A little bit about the four films:
SUNNYSIDE
Bats, a worker at a group home, is tasked with bringing Laura, a hardened teenager, to SunnySide, a facility that deals with tough cases, after Laura hurt a girl at the group home. Along the way, as Bats' marriage falls apart, and Laura attempts to escape, the two come to understand personal and revelatory details about each other's lives.
Director Jenna MacMillan says of the production "Our team brought all of their resourcefulness, curiosity, and creativity to set each day and together we told a story that is completely unique to the team that assembled to make it."
FURBALL
When self-centred feline, Furball, faces losing his owner's attention, he takes matters into his own paws and learns that, while relationships may change, the love remains, no matter what the species. Furball's American premiere happens at the New York Cat Film Festival on November 3rd.
HOT OR NOT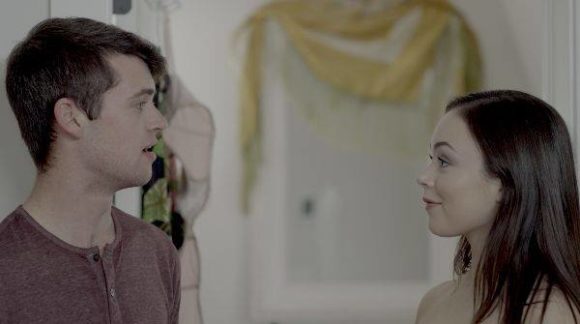 Jake and Hayley navigate the struggles of dating in a small Canadian city. Despite failure after failure, they lean on each other as they continue their doomed search for love.
Producer Matt Sherman found the Film4Ward program worked well to build film community: "Shooting Hot or Not was a great experience because there was a really good mix of seasoned pros and new faces on set."
SOLASTALGIA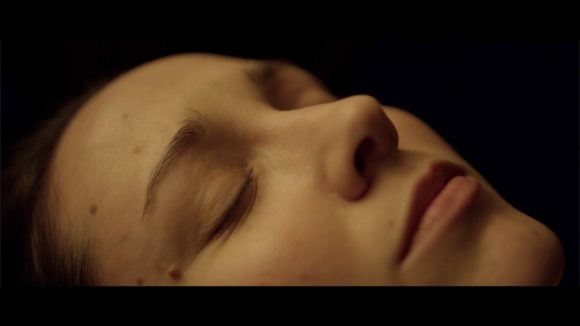 Solastalgia is a lyrical, dramatic film that explores the anguish that climate change and a global state of uncertainty can impart upon the human psyche. When the panic over global crises threatens to engulf her, Ava embarks on a vision-quest to put things in perspective.