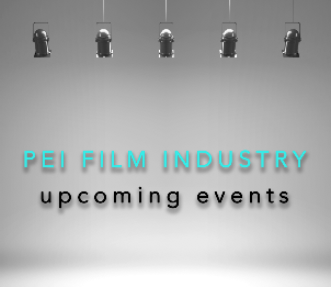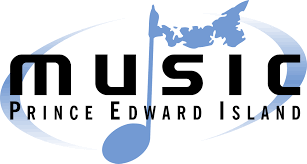 It's that time for PEI Screenwriters' Bootcamp and there are tons of events for the general public. All Bootcamp events are happening at the Haviland Club and some require tickets so please make sure to click on the links to find out all the information .
Tuesday, May 22 (at the Haviland Club)
7pm – Schmooze at the Seafood Extravaganza

Wed, May 23 (at the Haviland Club and open to the public)
10am Panel on funding programs with Bell Media/Bell Fund, CBC, and IPFrepresentatives – Tom Shoebridge, Moderator
11am Presentation by Shelley Quade on programs on offer at the National Screen Institute
12pm LUNCHEON and CONVERSATION – A fireside chat with Gretha Rose, Erin Cardiff, and Sharon Buckingham on agents, options and licences – bring your lunch or purchase a ticket for the catered lunch.
2pm – Pitch For Your Life – Juried pitches by Road to Production participants. The jury will decide the winner which will be announced at Show Canada Audience choice wins a prize. And the final winner of a $15,000 production fund to produce their proof of concept will be decided by the jury and announced at the June 4th Show Canada panel.
Thurs, May 24
10am to 4pm –  DIGITAL DISTRIBUTION FORUM (at the Haviland Club)
Two presentations by international experts on various ways to distribute your work and how to get that work seen.  Free but tickets required.
MUSIC PEI CANADIAN SONG CONFERENCE is happening this week with invitations for FilmPEI members to the following events. Please contact mitch@musicpei.com to book a seat. And you can register for the conference here. 
Thurs, May 24
9:30 to 12pm – Listening Session  – a variety of artists presenting a song or 2 each from their catalogues to pitch to the delegates. They get to play the recorded songs on the PA at the Guild (not live performance).
6pm to 7pm – Music and Film Sync Challenge music supervisors select from 12 songs to demonstrate how music can affect a scene.  They will be working with the short film 'Holiday Shopping' by FilmPEI member Aum.(Charlottetown Fire Hall – 89 Kent St.)
Fri, May 25
9:30am to 12pm – Canada Song Writing Challenge Showcase – 6 artists from other provinces have worked with PEI artists to write and record 2 songs. There have been some amazing songs created over the past few years for this project. Teams will play the recordings and pitch them to music supervisors. (Guild)
Mon, June 4
 SHOW CANADA – A PANEL ON THEATRICAL DISTRIBUTION 
Moderated by Duncan McIntosh and the panelists will include,
• Robert Cousins, Vice President, Film, Cineplex Entertainment
• Jennifer Kolber, Vice President, Sales, Entertainment One
• Claire Peace-McConnell, Head of Publicity, VVS Films
• Gary Faber, President, ERm Research
The winner of the Road to Production $15,000 Pitch For Your Life prize will be announced at this event.
Tickets required to be claimed by June 3rd.   Located at the Delta.