The presence of Island filmmakers at this year's Atlantic Film Festival is amazing! We proudly celebrate the achievements of our members. Great work everyone!
MILLEFIORE CLARKES
September in Toronto.
 "A journey back to the city of my birth—Toronto. How memory mixes with fresh experience. How experience comes in flashes, and fragments, impressions, and fleeting sensations."
Across America.
"Not long ago my partner and I traversed the vast country of America (US). This dreamy lyrical documentary muses on the subtle shifts in landscape and how land shapes culture, and how tied together these elements create a national identity.
"i ran my hand over the spine of america / how coast lines become forests / turn foothills and mountains / how mountains level / to plateaus / grasslands crack wide to canyons / species shift / obeying the land / culture catches the light of the land / and beast / reflects and refines / all one land / one body / one animal family / breathe in and out / america."  Source: BUZZon.com
TINY TOWN – Jenna MacMillan, Tess Marie Garneau and Thom Smalley
THE GALLEY  and  FARMBOYS
Double bill at AFF!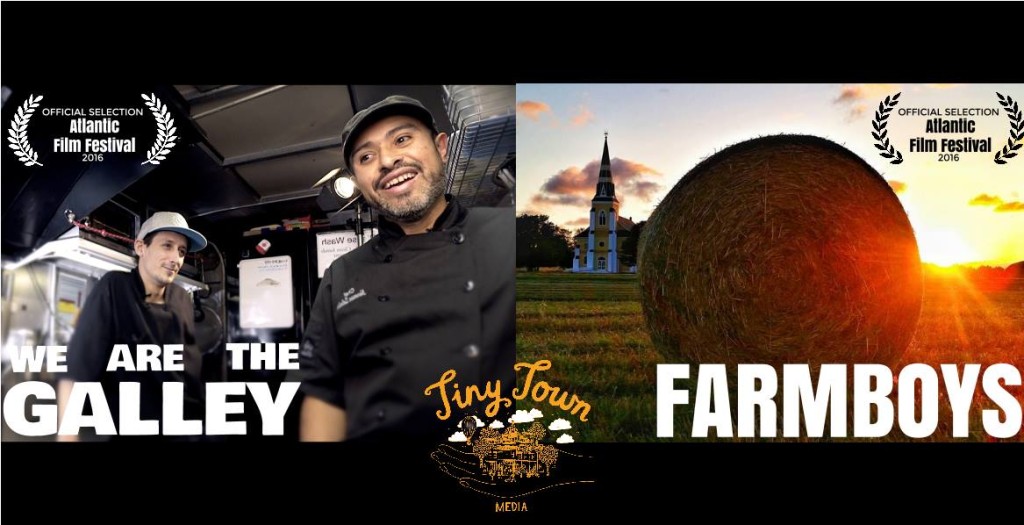 PERISCOPE PICTURES – Harmony Wagner and Jason Rogerson
 SINGING TO MYSELF
Presenting the Singing to Myself trailer. This isn't a thousand dollar movie, it's a million dollar movie!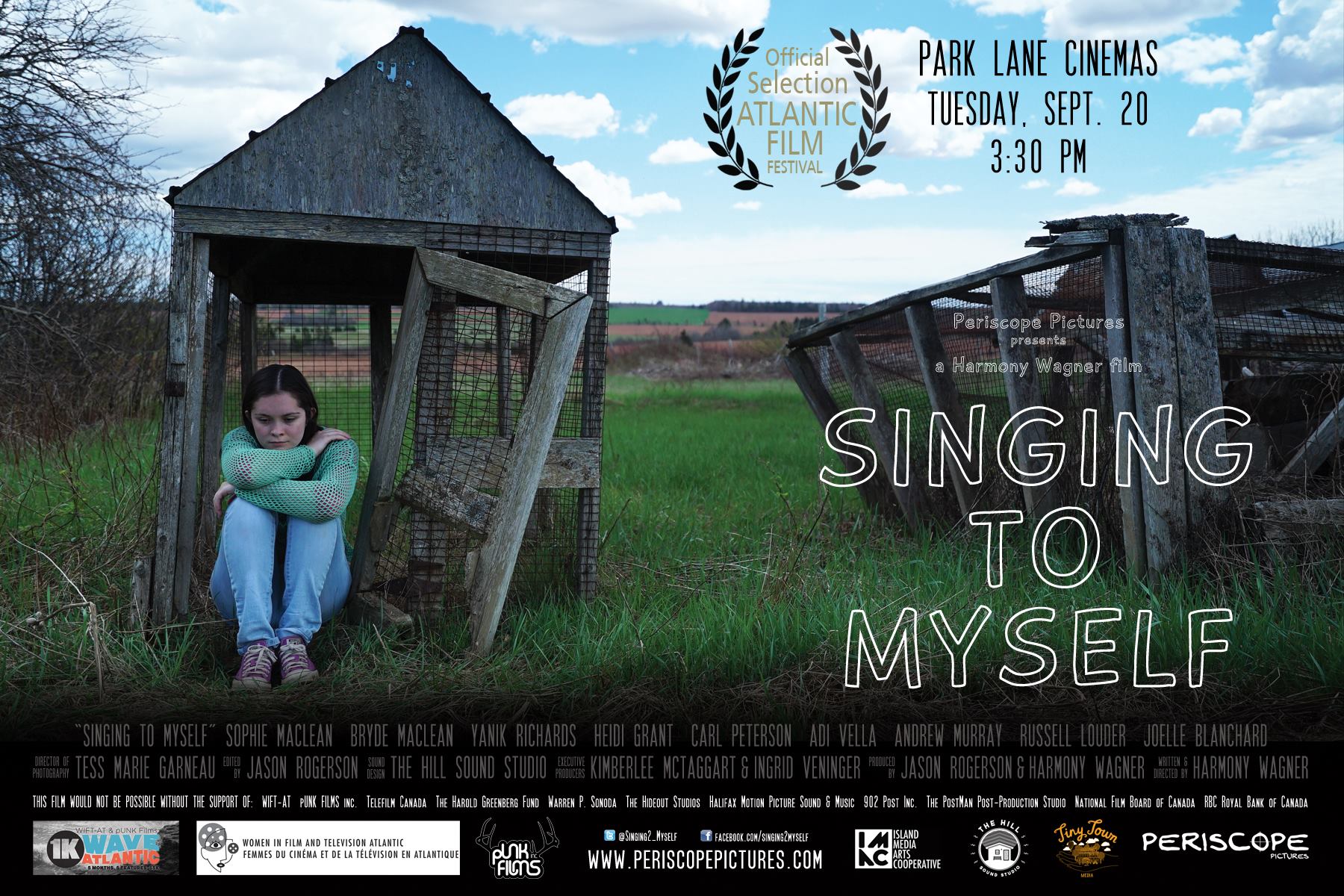 "Debt. Underemployment. Awkward relationships.
Dissatisfied with her options in the world of striving, a young deaf woman, Iris, decides to give up on yearning to connect. Instead she floats along, working at a greenhouse, embracing her silent solitude and learning to be happy with less.
Everything is going just fine until she meets a precocious musician named Celeste.
Beautifully shot on Prince Edward lsland, Singing to Myself is an intimate gaze into the complexity and ease of female friendship."
A 1K Wave Atlantic recipient and the second feature film from Harmony Wagner. Premieres Sept. 20, 3:30 pm at Park Lane Cineplex Cinemas as part of the Atlantic Film Festival.
JOHN HOPKINS
BLUEFIN
Bluefin is a tale of epic stakes set in North Lake, Prince Edward Island, known as the "tuna capital of the world." Local fishermen swear the spectacular Atlantic bluefin tuna are so plentiful here they literally eat out of people's hands. But many scientists contend the species is on the brink of collapse. Scientific assessments indicate tuna stocks are down by 90 percent. Can both claims be true?
With stunning cinematography, Director John Hopkins documents this baffling mystery, and brings the issues into sharp focus. How much of the oceans' wildlife should we fish, and how much must we conserve? At the heart of the documentary lies a passionate concern about giant bluefin, the key breeders capable of replenishing the decimated stocks of the largest tuna species in the world.